Welcome to Sherman, SD

"The Little Town on the Prairie"

---
Sherman's new Playground!!

Named 'Tigers Park' in recognition and rememberance of the
Sherman School 'Tigers'
A huge thank you to all those that contributed in some way to the project, whether it be
their time, their talents or their donations!!!
Town of Sherman, SD
Founded: 1888
Population: 78 in 2010 Census
Location:
25 miles northeast of Sioux Falls (how do I get there?)
Named after:
Edwin Sherman, director of the Willmar and Sioux Falls
Railroad Company (learn more)
Photo by
Robin Berg
Sherman in approx. 1909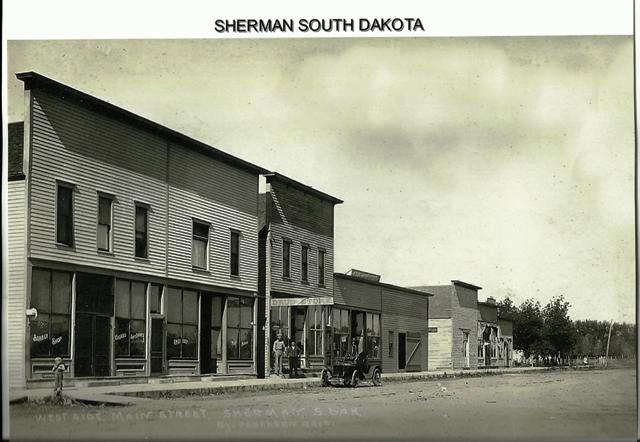 The West side of Zeliff looking north from 1st St. (Approx. where The Bullet currently sits)
Above photo provided by the Askrens (ca. 1913)
Celebrated 125 years on August 25th, 2013